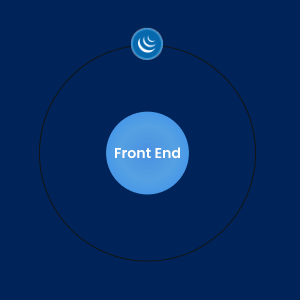 Currently you have the opportunity to join our team at the position of Front-end Developer /Angular/
What will you do?
Participation in design and development of conceptual and architectural models of applied information systems;
Development and improvement of applied information systems;
Implementation in real production of information systems;
Test the developed systems and integration of modules and components in the information systems;
Preparation of required documentation, related to the implementation of modules, interfaces, description of software libraries as objects, their content and purpose.
What skills and qualifications you need to have?
3+ years of experience in software projects;
Experience with Spring Boot, Hibernate, PostgreSQL, Docker containers;
Advanced knowledge of and experience with JavaScript, Angular, HTML5 и CSS; Docker containers;

Advantage would be

knowledge

of RxJS, Redux;
Advantage would be knowledge of Node.js, .Net Core, ASP.Net Core, MS SQL Server, PostgreSQL, Docker containers;
Experience in the development of large projects;
Experience and knowledge of modern development technologies;
Experience in the development of technical documentation/specifications;
University degree in the field of IT is an advantage;
Very good communication and teamwork skills, as well as the ability to work with clients.
Why "Information Services" JSC?
You will have the opportunity to build, maintain and develop efficient information systems of national importance.
What you will get in addition if you join us?
Additional health insurance with dental care coverage;
Referral bonus program;
Skills development program;
Work in a team with leading specialists;
Specially developed "Graduation" program;
Coffee and fresh fruits at the office;
Attractive office location.
If you are interested in this position, please send your CV. Only shortlisted candidates will be contacted for interview.