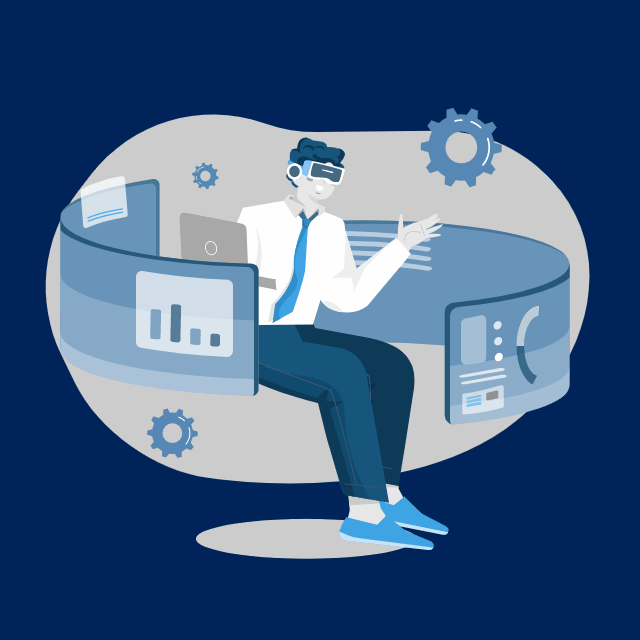 We are seeking a skilled Senior Network Administrator. In this role, you will work on a range of exciting projects, collaborating with cross-functional teams to deliver exceptional solutions to our clients.
What will you do?
Daily operation (monitoring, management, configuration and maintenance) in the network of the company and/or its customers.
Configuration and maintenance of network devices, installation of services for Internet access, data transfer and network security
Monitor key devices and parameters in the client network and the company network and resolve any incidents that occur
Enforce company network policies and procedures
Preparation and maintenance of technical documentation
Installation of network equipment in customer and company offices.
What skills and qualifications you need to have?
At least 2 years of experience at a similar position
Knowledge and experience in BGP, OSPFv2, VPN, Ethernet, ACL, SNMP, STP, Wireless, Load-Balancing, Firewall technologies.
In-depth knowledge of TCP/IP
Experience in CLI-based configuration of network devices
Excellent written and oral communication skills
Very good organizational skills to document events, processes and incidents
Proficiency in English - written and spoken - good level
Experience in working with various equipment manufacturers - Cisco, Juniper, Dell, MikroTik, Palo Alto, F5 and others.
Advantage we consider:

Knowledge and professional experience with the following platforms: Cisco-Catalyst, Nexus, ISR, ASR, Palo Alto, Firepower, ASA, Palo Alto, F5 and others.
Knowledge in the field of SDN - Cisco Application Centric Infrastructure, Cisco Software Defined Access, Cisco Software Defined WAN.
Knowledge in the field of Data Center infrastructure
Certificates in the field of network technologies - CCNA, MTCNA, CCNP, MTCE, etc.
Why "Information Services" JSC?
You will have the opportunity to build, maintain and develop efficient information systems of national importance.
What you will get in addition if you join us?
Additional health insurance with dental care coverage;
Referral bonus program;
Skills development program;
Work in a team with leading specialists;
Specially developed "Graduation" program;
Coffee and fresh fruits at the office;
Attractive office location.
If you are interested in this position, please send your CV. Only shortlisted candidates will be contacted for interview.