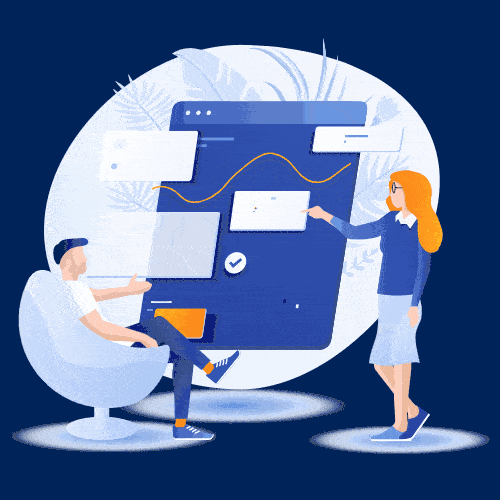 Currently you have the opportunity to join our team at the position of IT Business Analyst
What will you do?
Management of business and functional requirements - working with a client (end user) to identify, analyse and document functional business requirements to software system;
Advising and assisting clients on options, impact and risks;
Recommending solutions, including improvements to processes;
Assisting the client in development of task documentation for the functionalities in the software system;
Analysis of the interfaces of functionality with different processes and identification of intersections, including removal of problematic places;
Process design of tasks for functionalities. View, awareness and update existing processes;
Process analysis of the assignment in order to optimize the design phase;
Preparation of recommendations for functional design;
Communicating with programmers when submitting a task to them.
What skills and qualifications you need to have?
Education in the field of information technology, business management or other relevant;
Experience in the field of business analysis or project management – minimum 2 years;
Communicative abilities and skills for conducting meetings, discussions, presentations;
Ability to creatively solve challenging business/technological problems;
Experience in collecting business requirements and making them a detailed functional design;
Practical knowledge of project management methodologies;
Very good skills for drafting technical specifications and user documentation;
Excellent computer skills - Excel, Word, Process design software (Aris, Visio, etc.) and other specialized software;
Experience in working with different technology platforms and environments.
Why "Information Services" JSC?
You will have the opportunity to build, maintain and develop efficient information systems of national importance.

What you will get in addition if you join us?
Additional health insurance with dental care coverage;
Referral bonus program;
Skills development program;
Work in a team with leading specialists;
Specially developed "Graduation" program;
Coffee and fresh fruits at the office;
Attractive office location.
If you are interested in this position, please send your CV. Only shortlisted candidates will be contacted for interview.